Evangelos Pappas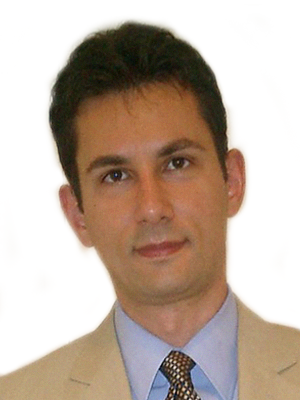 Watch Video
Evangelos Pappas is an Associate Professor of Musculoskeletal Physiotherapy at the University of Sydney. He trained as a physiotherapist in Thessaloniki, Greece before pursuing a Master's in Orthopaedic Physical Therapy at Quinnipiac University and a PhD in Orthopaedic Biomechanics at New York University in the USA.
Prior to joining the University of Sydney, he taught for 11 years at Long Island University-Brooklyn Campus in kinesiology, clinical decision making and musculoskeletal pathology and physiotherapy.
Evangelos utilizes biomechanical and clinical research designs to investigate the epidemiology, etiology, prevention, and treatment of athletic knee injuries, effectiveness of injury prevention programs, and motor control re-training for the prevention and treatment of ACL injuries.
His research has been funded by the National Institutes of Health and intramural grants. He has presented his work in more than 50 national and international conferences. His publications appear in top journals in the fields of physiotherapy, sports medicine and biomechanics.
Speaking on Sunday at 13:20 about
Etiology and prevention of ACL injuries / Room: Lecture hall 1
Speaking on Sunday at 17:20 about
Meet the expert: Participants are allowed for asking questions about the specialized areas of Evangelos Pappas. / Room: Lecture hall 1
Speaking on Sunday at 18:20 about
Closing / Room: Lecture hall 1