Michael Skovdal Rathleff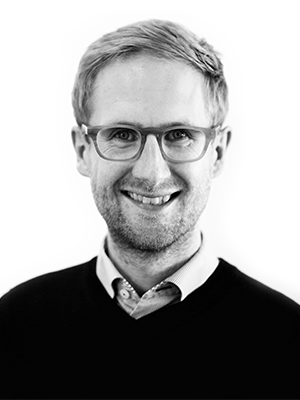 Watch Video
Michael Skovdal Rathleff is a senior researcher and associate professor. He is positioned at the Research Unit for General Practice in Aalborg, Department of Clinical Medicine, Aalborg University and at SMI, Department of Health Science and Technology,
Aalborg University, Denmark
. Michael has published more than 70 papers within the field of sports medicine and primary care research.
He coordinates the musculoskeletal research program at the Research Unit for General Practice in Aalborg and is head of their research group for adolescent musculoskeletal pain. His primary research area is adolescent musculoskeletal pain. He aims to understand
1) why some adolescents develop long-lasting musculoskeletal pain,
2) identify risk factors for long-lasting severe musculoskeletal pain,
3) how to best treat adolescent musculoskeletal pain. A special interest is patellofemoral pain which is one of the most common knee conditions among adolescents.
In addition to musculoskeletal pain, Michael investigates treatment of plantar fasciopathy using loading programs. Throughout his research, Michael has had a strong focus on knowledge translation to ensure that his research reach clinical practice.
Speaking on Friday at 11:10 about
Managing Patellofemoral Pain: Is it time for a rethink? / Room: Lecture hall 5
Speaking on Sunday at 16:20 about
Plantar fasciitis: Key facts and intervention strategies in prevention and rehabilitation / Room: Lecture hall 1